Help us continue to publish The Gemstone Forecaster for free online!
Donate today through PayPal by clicking HERE.
---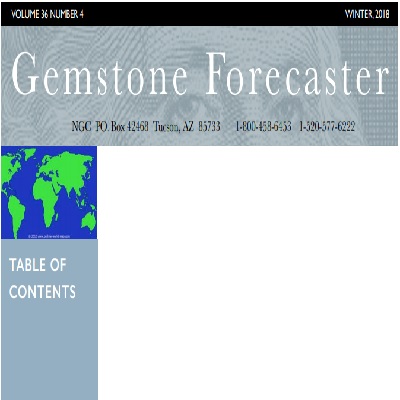 Apr 7, 2003, 10:23 AM
Beryllium Diffused Treatment Issue, How to Evaluate a Colored Gemstone, AGL Colored Stone Grading Report, Tucson 03 Gem Show Report, Mandarin Orange Garnet Update, Price Trends, Gemstone Price Charts: 1975-2002, In The News.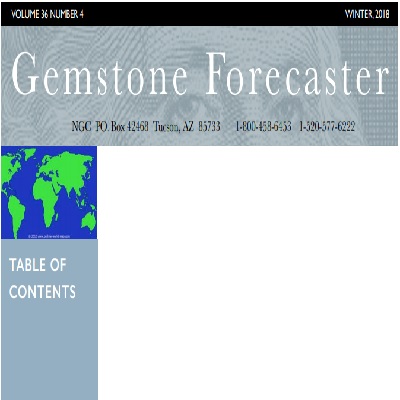 Sep 29, 1999, 10:01 AM
New Nigerian Orange Garnet Hits the Market, Understanding Burma Rubies' ECAs and AGL Colored Gemstone Grading Reports, Daring Capers Review, Embezzler Converts Cash to Diamonds, International Market Updates: Mogok Burma, Colombian Emeralds, Treatment Front, GIA Emerald Research, Tanzania, Madagascar, Diamonds, Collectors Corner, In The News