---
"An exceptionally rare 102.39-carat diamond may become one of the most expensive stones ever to sell at auction when it goes under the hammer in Hong Kong next month.
Although auction house Sotheby's declined to provide a pre-sale estimate, diamonds of similar size and quality have previously attracted bids between $12 million to more than $30 million.
Cut from a 271-carat rough diamond discovered in 2018 in Ontario, Canada, the oval stone has achieved top rankings in each of the "four Cs" -- cut, color, clarity and carat weight -- by which a diamond is judged, the auction house said."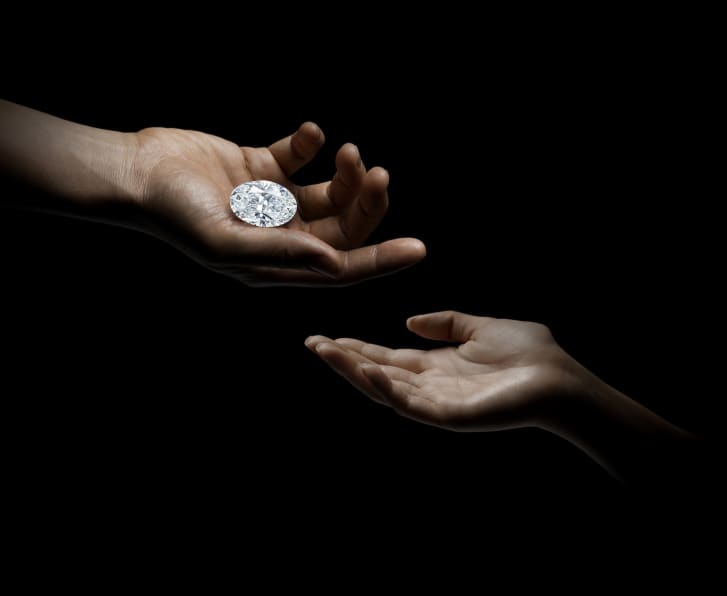 Content Source: Oscar Holland, CNN, Read story here
Image Credit: Sotheby's
---