---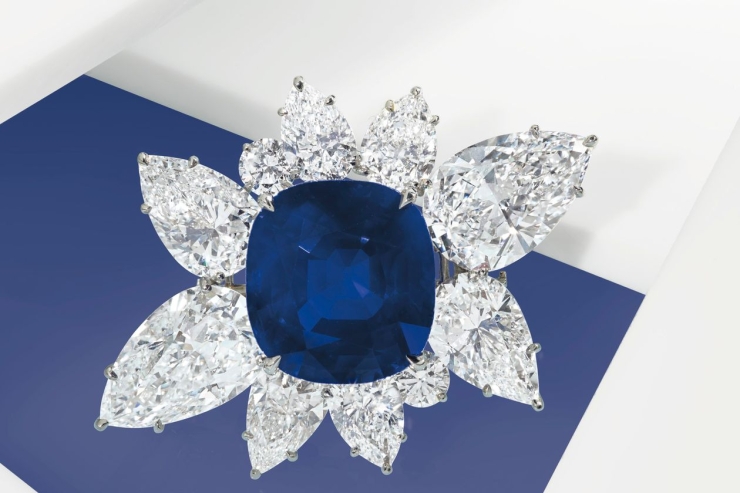 Courtesy: Christie's
At Christie's, a 43.10 Kashmir sapphire broach/bracelet sold for $6.3 million in early December to Harry Winston. The piece can be worn as a broach or a bracelet. The stone was surrounded by 67.9 carats of D-IF Diamonds. The presale estimate was between $5 and $7 million, so it landed right in the middle.
The stone came with an AGL report graded Classic Kashmir, no gemological evidence of heat or clarity enhancement. The color is described as Royal Blue. The stone also had documentation from Gübelin and SSEF. The diamonds were GIA graded.
It's difficult to compute the actual price per carat of the Kashmir, because of the diamonds. My guess is the diamonds are worth about $2.5 million. That would price the Kashmir at over $83,000 per carat.
"We are very proud to have purchased this extraordinary Kashmir Sapphire, which joins the ranks of the finest diamonds and colored gemstones acquired by Winston to form our superb Legacy Collection," Nayla Hayek, CEO of Harry Winston, said in a statement.
See: Barrons
---