---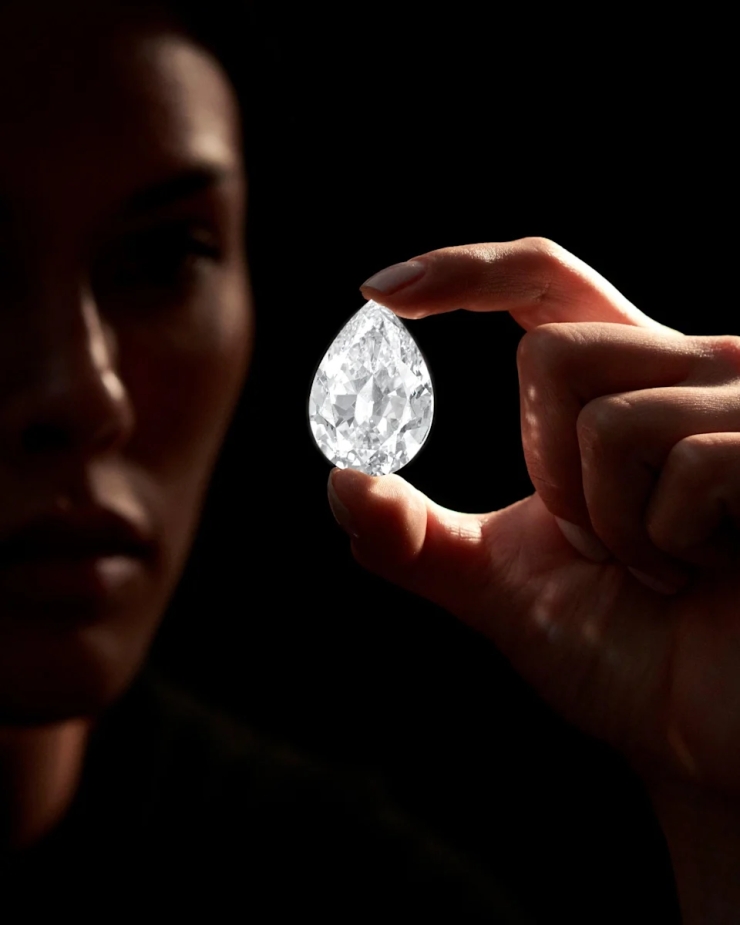 Source: Sotheby's
The Key 10138, named after cryptocurrency keys, is one of only 10 diamonds with more than 100 carats to ever come to auction.
The Key 10138 will be offered in a single-lot live sale at Sotheby's Hong Kong on July 9, 2021.
Sotheby's payment could be in either Ether or Bitcoin, facilitated through Coinbase. The auctioneer will accept traditional currency, too.
"This is a truly symbolic moment. The most ancient and emblematic denominator of value can now, for the first time, be purchased using humanity's newest universal currency," said Wenhao Yu, deputy chairman of Sotheby's Jewellery in Asia.
UPDATE:
The diamond sold on July 9 for $12.2 million, which was in the middle of the $10-$15 million estimate. Probably the declining crypto markets affected this transaction. It was not known whether the buyer used bitcoin or ether. The collector remained anonymous.
---